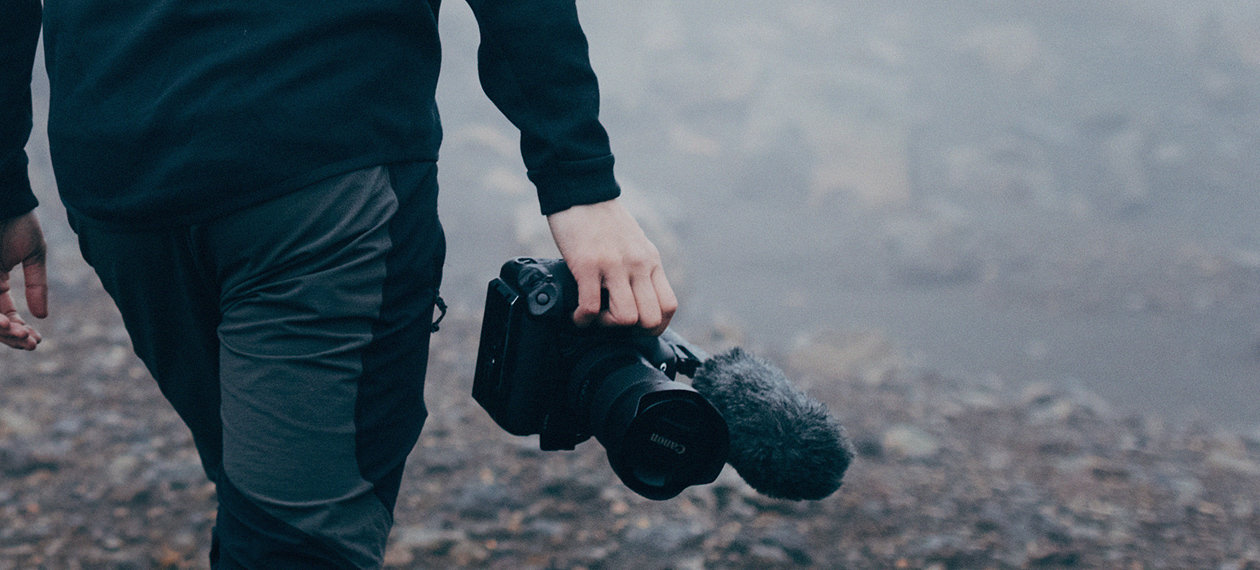 中島 昌彦
Masahiko Nakashima / Videographer
1981年 熊本県阿蘇市生まれ。
中学まで阿蘇市一の宮町で過ごし、熊本学園大学付属高校卒業後、単身渡米。 カリフォルニア州立大学ノースリッジ校にて映画を学んだ後、帰国。東京で数々の番組制作に関わる。 「NHKスタジオパーク」の展示映像やスカイツリー開業時のプロモーションを経て、近年は日本テレビ系「金曜ロードSHOW!」にて編集や番組宣伝に関わる。 「ソーシャルテレビ・アワード2015」にて「日経デジタルマーケティング賞」を受賞。 2016年4月に発災した熊本地震を機に帰郷。地元阿蘇神社の情報配信を中心に従事。 2017年度「グッドデザイン賞(社会貢献活動)」を受賞。 2019年社会起業家を育成するボーダレスアカデミーを卒業。 現在、動画・写真を撮影から納品までワンストップで行うビデオグラファーとして、クライアントワークや社会起業家を応援する動画を制作している。
Born in Aso, Kumamoto in 1981.
Lived in Ichinomiya, Aso until completing junior high school, then after graduating from Kumamoto Gakuen University Fuzoku High School, moved to America.
After studying film at California State University, Northridge, returned to Japan. Involved in production of numerous TV programmes in Tokyo.
Made exhibition videos for NHK Studio Park, involved in editing and advertising of NTV`s "Friday Roadshow".
Received the "Nikkei Digital Marketing Award" at the "2015 Social TV Awards".
In April 2016, owing to the occurrence of the Kumamoto Earthquakes, returned to Aso City, Kumamoto and became actively involved in distributing information about Aso Shrine, leading to a "Good Design Award (Social Contribution Activities) in 2017.
In 2019, graduated from Borderless Academy which trains social entrepreneurs.
Currently working as a videographer, providing a complete package from taking videos and photos to the delivery of the finished product, as well as doing work for various companies and making videos to support social entrepreneurs.
CAREER
1981年
熊本県阿蘇市生まれ。
Born in Aso, Kumamoto
2001年
ネバダ州立大学リノ校 芸術部
Studied Art at The University of Nevada, Reno
2004年
カリフォルニア州立大学ノースリッジ校 芸術学部 映画学科
Studied Film in the Department of Art at California State University, Northridge
2006年
大学卒業後、東京で数々のテレビ番組制作に携わる。
After graduating university, became involved in production of numerous TV programmes in Tokyo.
2012年
独立しフリーランスとして仕事を始める。
Started working as an independent freelancer.
2016年
東京での仕事を辞め、阿蘇ジオパークガイド協会会長の父とゲストハウス事業を立ち上げようとしたところ、熊本地震に遭う。
現在、阿蘇神社のボランティアとして地域の映像を作り配信中。
Experienced The Kumamoto Earthquakes Currently recording videos of Aso Shrine as a volunteer Started working in hometown, Aso
AWARD
2015年
「ソーシャルテレビ・アワード2015」にて「日経デジタルマーケティング賞」受賞
Received the "Nikkei Digital Marketing Award" at the "2015 Social TV Awards".
2017年
グッドデザイン特別賞[復興デザイン] 受賞
Received the "Good Design Special Award [Disaster Recovery Design]"
2020年
SDGs クリエイティブアワード ANA賞
Received the "ANA Prize" at the "SDGs Creative Award"
SOCIAL